Government Programme
The Chinese government is paying more and more attention to ecological civilization. In this process, the staff canteen is the front line to advocate low-carbon life and save food. Clear Plate is an effective tool to help the administrative department to publicize practice in reducing food loss and waste, thereby educating and motivating others.
In 2019, we launched a campaign with Administration Department of Chinese Academy of Social Sciences, which won the active participation of employees and was also recognized by other government units. We have developed a customized management platform for the canteen of CASS, which provides the main functions of Clear Plate and diversified functions such as service evaluation, canteen takeout and membership management.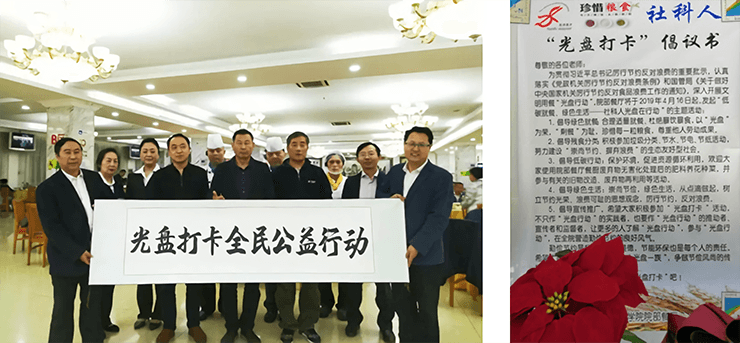 After two months of the campaign, according to statistics, the kitchen waste was reduced by 30%. What's more, the dining experience and canteen operation efficiency have been improved.

Besides, Clear Plate has been officially incorporated into "Beautiful China • Youth Action" policy held by Central Committee of the Communist Youth League of China , and it is on the way to become an implementation tool for more official policies around the world.